I was so eager to share my 50% La Senza voucher since it's my birthday month. Really happy that I have La Senza fanatic friends =) We kept the sale assistants as busy as they can be, checking stocks for us, calling up other branches to check size, transferring etc.. I guess not much explanation is required looking at the amount we bought. There are still 5 missing pieces, waiting to be transferred from other branches.

And even after 50% off, the bill still came up to a staggering half a thousand. Seriously?

This is the first time I've actually seen such a long shopping bill, grocery shopping aside.

They are not all mine. My items are in a small little bag. And of coz, all of us left really happy! Shopping takes away all our studying blues.

*********************
After shopping, we headed to dinner at Annalakshmi. It's Indian vegetarian ala carte buffet with no price tag so you "pay as you wish". Pretty awesome concept.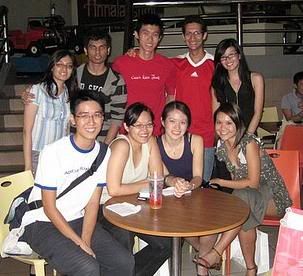 Labels: Shopping