Since it's our mid-sem break, I guess it's only fair that we attempt to get away from all the school work and FYP duties, at least for 1 afternoon. So a group of us went to Hilton Hotel for their Cheese Cake and Chocolate buffet. Honestly speaking, I won't even think of returning as the selection and quality of it isn't fantastic. I kinda miss Equinox Hightea now =)
Here are some (actually I think is ALL) the cakes available. The chocolate ones were pretty yummy but the cheesecakes, errrr, can be better.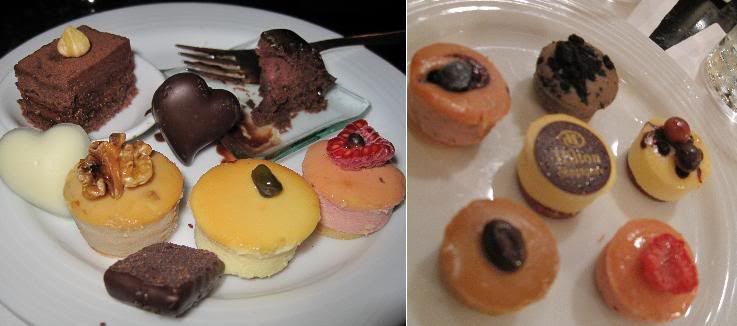 The afternoon juz breezed pass when everyone is enjoying themselves. I can't really remembered what our conversations were about, but I do remember us making quite a bit of noise. oops...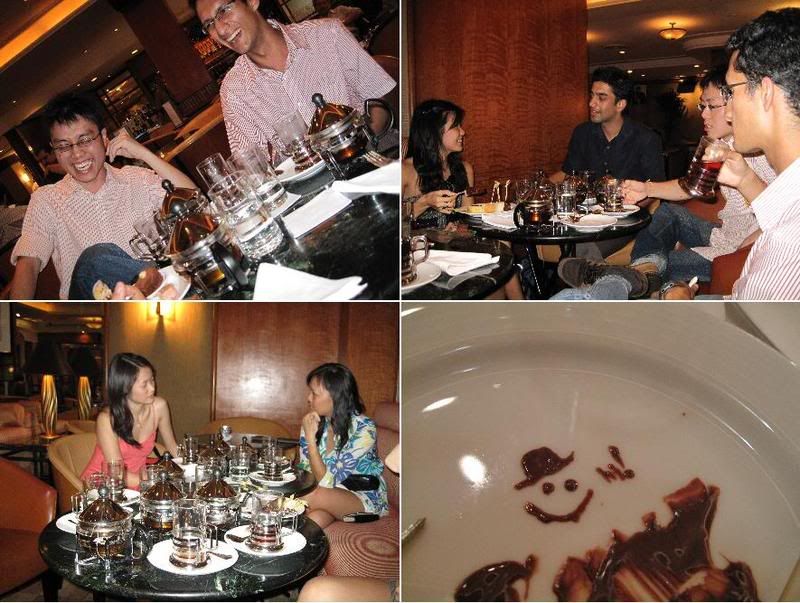 Along the way, desert buffet became a tea session. Look at how many pots of tea we ordered! Our tables were filled with tea pots and cups.

We all had fun! I'm so looking forward to our Crabby dinner at Chiew's and to our next outtng of BOWLING!!!!!!