She is the eldest grandchild from my dad's side, she is the first to get married, she is the only child. It's kinda a big deal. The groom is a Malaysian whose family migrated to Australia.I probably won't have a chance to know him better but he seems like a really cheerful and bubbly guy.
My cousin and her husband. They look so cute together. Kelvin looks like this HK actor....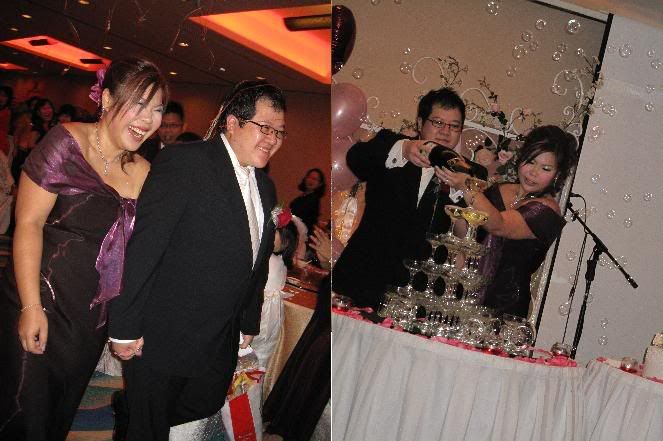 The groom only had 3 tables since he has no relatives in SG. Bride's family ~10 tables, bride's friends ~4 tables, leaving > 50% of the remaining tables my uncle's friends. All his airforce and Mindef colleagues and friends.

This is kinda an incomplete family shot. The mains are all missing???