We went to China for dinner. Alright, it's some Chinese restaurant but everything about it has the 'Imperial' element. And of coz it's hidden at some corner in National Museum.
My mum has been dying to try this restaurant for ages. She has finally created an reason (my sis's 'A' Levels results) to splurge. Now she has a headache coz she doesn't know what to study. Definitely NOT BIE.

Totally loved the fried sharks fin, USA wagyu beef and award winning roast chicken. The skin is so crispy and thin, and its flesh is smooth like baby butt and literally melts in your mouth.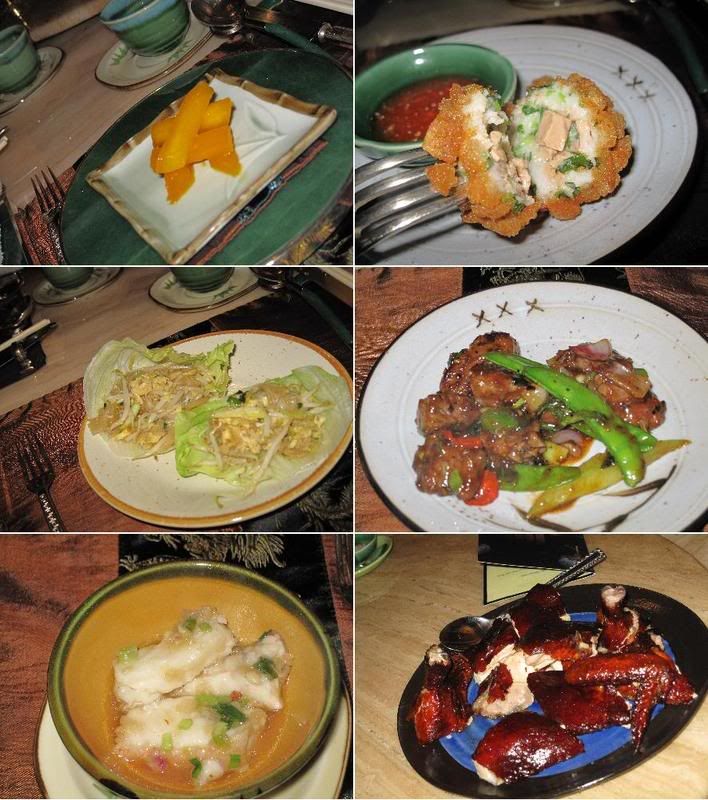 My cousin's daughter is so adorable. She has her signature 'pig face'. This 15 month baby has as many shoes as me!!!

me: Topshop dress, Zara heels, vintage Burberry sling
sis: Esprit denim jacket, Warehouse dress, Charles&Keith heels